I'm kicking off the first day in my series of Six Days of Giveaways for the holidays! I can't wait to reveal all the great prizes that I have in store!  Each day I will have a new theme with new chances to win.  The prize  will be revealed on Facebook so you have to go there to see what is available. Check in often to find out what is up for grabs– we have so many cool things that make perfect gifts for everybody in the family!
Six Days of Giveaways Day 1: Best Activity Toys for Children
Do your kids already have cabin fever this winter?  Then check out these great toys that will be sure to help keep kids active even during the long winter months.  I had a chance to sample most of these toys while I was at the Time to Play Showcase in September.  We also learned about the hotlist for top toys.  It was tons of fun!  One or more of the items below
1. Nickelodeon Dance 2 
 My daughter and I love Just Dance so this game was definitely going to make the list!  The dance party's back and bigger than ever in Nickelodeon Dance 2!  Perfect when you can't get to the gym or when your kiddos have to let some steam loose! Gamers of all ages can dance, sing and workout with twice as many Nickelodeon characters and all new tracks from the network's hit TV shows including The Fresh Beat Band, Bubble Guppies, Dora the Explorer, and Team Umizoomi. Exciting new game features like "Freeze Dance" and an enhanced "Workout" mode will keep kids on their toes and get their hearts pumping while learning original dance routines developed by an Emmy-recognized® children's dance choreographer.  We had a blast dancing away to our favorite tunes with our fav Nick friends and you will too!
*Platform: Wii, Kinect for Xbox 360 *Rating: E for Everyone *Release Date: November 6, 2012 *Price: $39.99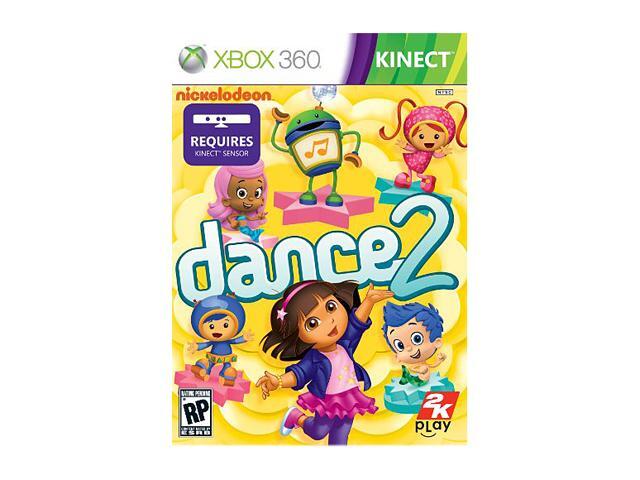 2.  Air Hogs Hover Assault Vehicle
I had a chance to play with this toy at the Time to Play Showcase. Let me tell you, this toy was awesome and is sure to be a hit! In fact, it is sold out almost everywhere so if you see one, grab it! An Air Hogs hover assault aircraft made by Spin Master Toys is sure to keep the young and young-at-heart on their feet and entertained with hours of flying and driving fun. Drive the assault vehicle on the ground, jump hills, or fly over the terrain to shoot 4 yellow missiles at your target. Remote control vehicle can move left, right, forward, or straight up into the air.  Loads of fun for that rough and rugged boy in the family!
3. GameDay Scoreboards
This toy is perfect for the basketball player in the family! GameDay Scoreboards is a new toy and  the first and only digital basketball pole scoreboards made for kids that love playing a game of basketball in the driveway or at the park! What makes this game even more fun, it is more than just a scoreboard. GameDay has 10 programmed games: 3 basketball games with a game clock-6 minute, 12 minutes & 18 minutes, a free-throw contest for up to four players against a 30 second countdown clock, as well as the classic family games of HORSE & PIG with the letters spelled out.  Check out the video below and the GameDay Scoreboard website.
4. Fisher-Price Smart Cycle Racer
I love the idea of letting your child exercise, learn, and play, all at the same time!  The Fisher-Price Smart Cycle Racer Physical Learning Arcade System is a stationary bike, a learning center and an arcade game system all rolled into one. Games reinforce important concepts like letters, numbers, shapes and colors. The Smart Cycle Racer Physical Learning Arcade System offers plenty of educational games and activities at different levels for growing kids, with Race, Arcade and Explore/Encounter modes for variety and fun. Kids pedal, steer and learn at their own pace, all while visiting Math Mountain, Shape Lake, Number Fields, Letter Creek and other stops along the way. Kids' favorite character friends offer help and encouragement during game play.
5. TWISTER DANCE!
We played this game at a birthday party and the kids were having so much fun, I wanted to join!  
TWISTER DANCE
! is a fun dance game that combines today's best dance music with the iconic TWISTER spots, providing a new way to learn hot new dances. You'll love learning dance moves by following the lights from the TWISTER dance console and dancing on the TWISTER spots.  The dancing doesn't stop there! TWISTER DANCE has beat-detection technology that can teach you dances to your OWN music! Plug in your MP3 player to keep the dance party rocking!  Fun for everyone!
Reveal The Giveaway!
To find out what is up for grabs today, check out my Facebook page to review the prize(s) for Day 1.  You can enter by leaving a comment on Facebook for the relevant day, or, you can leave  your comment here.  Follow the steps below for additional entries. Check daily to see what the new prizes are.  Simple!
The requirements to enter the giveaway are the following:
Leave a comment here or on Day on Facebook  answering the following question in the comment section:  What are your favorite toys to help keep kids active and having fun?
Additional Entries
To increase your chances at winning, try one of these options below (only after you completed the steps above): Leave a separate comment for each additional entry with links, as necessary.
Follow @JusticeJonesie on Twitter
Like JusticeJonesie  on Facebook
Comment on any other non-giveaway post on my blog and leave a comment with the post title.
Stumble or pin this post and leave a comment for each. (Use a share button below, easy as pie!)
Tweet about this giveaway and include a link to this post and my Twitter handle, @JusticeJonesie,  using the hashtag #Giveaway. Create your own tweet or use this sample: "I just entered the Six Days of #Christmas #Giveaway on @JusticeJonesie!  Six days, tons of prizes! http://ow.ly/g4JVJ″
Subscribe to receive blog updates and subscriber-only content via email and leave a comment letting me know you did. Make sure to leave the same email you subscribed with in your comment.
Giveaway ends December 31, 2012, 11:59 p.m.  P.S.T.  Winners will be picked at random and notified by email if they win. Open to U.S. residents only.  I received some of these items to review.  All opinions are my own.